ARE YOU A SENIOR OR DO YOU NEED HELP WITH A SENIOR FAMILY MEMBER?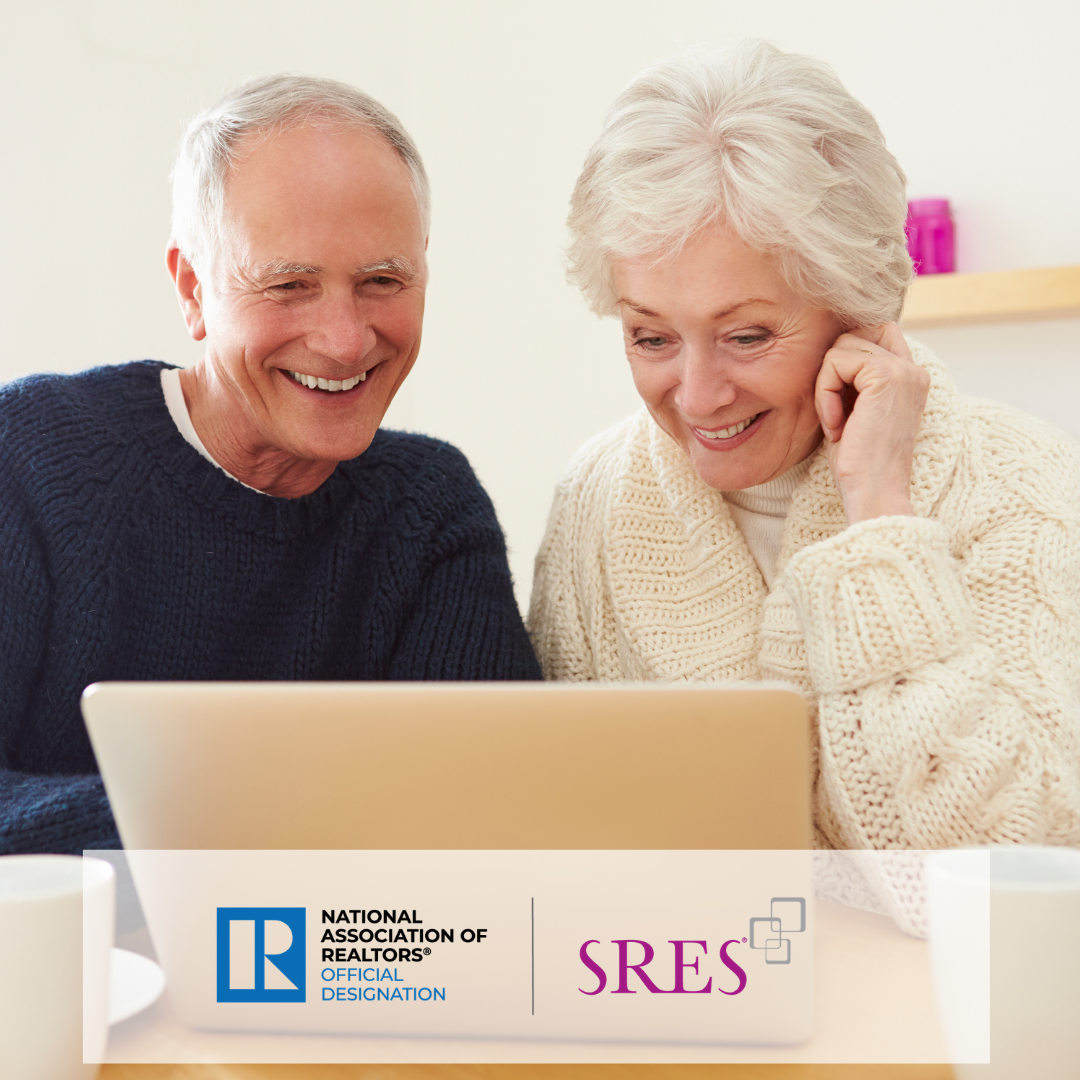 When you are ready to make a move, the Start Your Search Today Team is here for you! In ever changing times, experience matters!
Are you a senior thinking about making a move and don't know where to start? As we get older, our needs change both physically, financially, emotionally and we need a home that will accommodate those changes. Melody Sitchon is a Seniors Real Estate Specialist (SRES®), dedicated to helping clients in the 50+ real estate market.
As a SRES®, Melody understands that those in their 50s+, their home is most often the largest and most valuable asset. The real estate experience for seniors is unique, and a Seniors Real Estate Specialist® recognizes the need to create a customized approach for mature buyers and sellers who have different real estate needs and goals from the average buyer or seller. As a SRES®, Melody and the Start Your Search Today Team will work with you to create solutions that fit with your overall life plan and current living situation.

WORKING WITH A SENIOR REAL ESTATE SPECIALIST
SRES® designees have unparalleled training and experience in seniors real estate, including:
Helping you manage the financial and emotional challenges of selling a long-held family home
Creating a customized plan to market and sell your property
Understanding your unique needs and creating a customized plan to ensure your home meets those needs now and in the future
Utilizing specialized knowledge in reverse mortgages, 401(k) accounts, and IRAs for your real estate transaction
Connecting you with their vast network of movers, attorneys, home inspectors, and other experts to help you through the process.
REALTORS® who earn the Seniors Real Estate Specialist® designation have demonstrated the expertise and experience needed to address the real estate needs of mature buyers and sellers. A SRES® provides clients with in-depth knowledge of local real estate and current market trends, and is also educated on issues relating to baby boomers and 50+ clients.
A SRES® can help mature buyers make educated decisions about downsizing, relocating, refinancing, and more. As a Seniors Real Estate Specialist®, our Team is dedicated to providing 50+ buyers and sellers with solutions tailored specifically to their unique real estate needs and goals, whatever they might be.
Testimonials
" Melody is a fantastic awesome down to earth agent who took all our wishes into consideration . She is amazing at what she does. I truly trust her with all our purchases and she sure know how to make us feel like we made the right choice !!! 5/5 Melody thanks again for EVERYTHING!! "
- Natacha H.
" We were down, discouraged & completely out of sorts. Trying to find a home after moving 3,000 km from another province, which is stressful enough, and could not find a place to call our own. Losing out on bidding war after bidding war and starting to lose all hope. I was living in an unfinished basement with my pregnant fiance and had completely given up on the process. Agent after agent told us to hold out hope but it seemed literally impossible. Enter Emmalay and Melody. At first it was all the same stuff we heard from everyone else, your house is out there! Don't give up hope! There's a house that's meant for you! I probably should have tuned it out but call it hope or call it desperation something seemed different with these ladies. They actually wanted to know about us, they wanted to know what we wanted, they even just wanted a friendly chat it seemed at times. We weren't being treated as just another $ sign. So we gave them a chance and man am I glad we did. After viewing a few homes they found us the perfect house and we fell in love with it almost instantly. Of course i was jaded and thought we're just going to lose again but they convinced us to go "all in" and you know what? We got it! 2 weeks after meeting them we had our dream home. 2 weeks! they accomplished what other agents couldn't in 6 months. We are absolutely forever grateful and there are not enough words in the English language to describe how fortunate we are to have met these 2 amazing, friendly and tenacious women. Take a chance on them, you will not be sorry! "
- Eric M.
" Melody was great to work with. As first time home buyers she really helped us through the process. She was very patient with us and didn't pressure us to make any decisions. She was a great help. "
- Nicolette M.
" My husband and I came across Melody on the internet, and decided to give it a chance because we found your website very convenient. And the experience got better and better. We were connected with a [customer service] agent through the online chat (very convenient!) and were up and running with listings within 24 hours. Our agent went above and beyond. She was extremely efficient, always responsive. Very supportive and patient. We are so grateful for the support we received during a very stressful life event. We always felt Melody had our best interest at heart. "
- Genevieve M.
Previous
Next